Distance warning Covid-19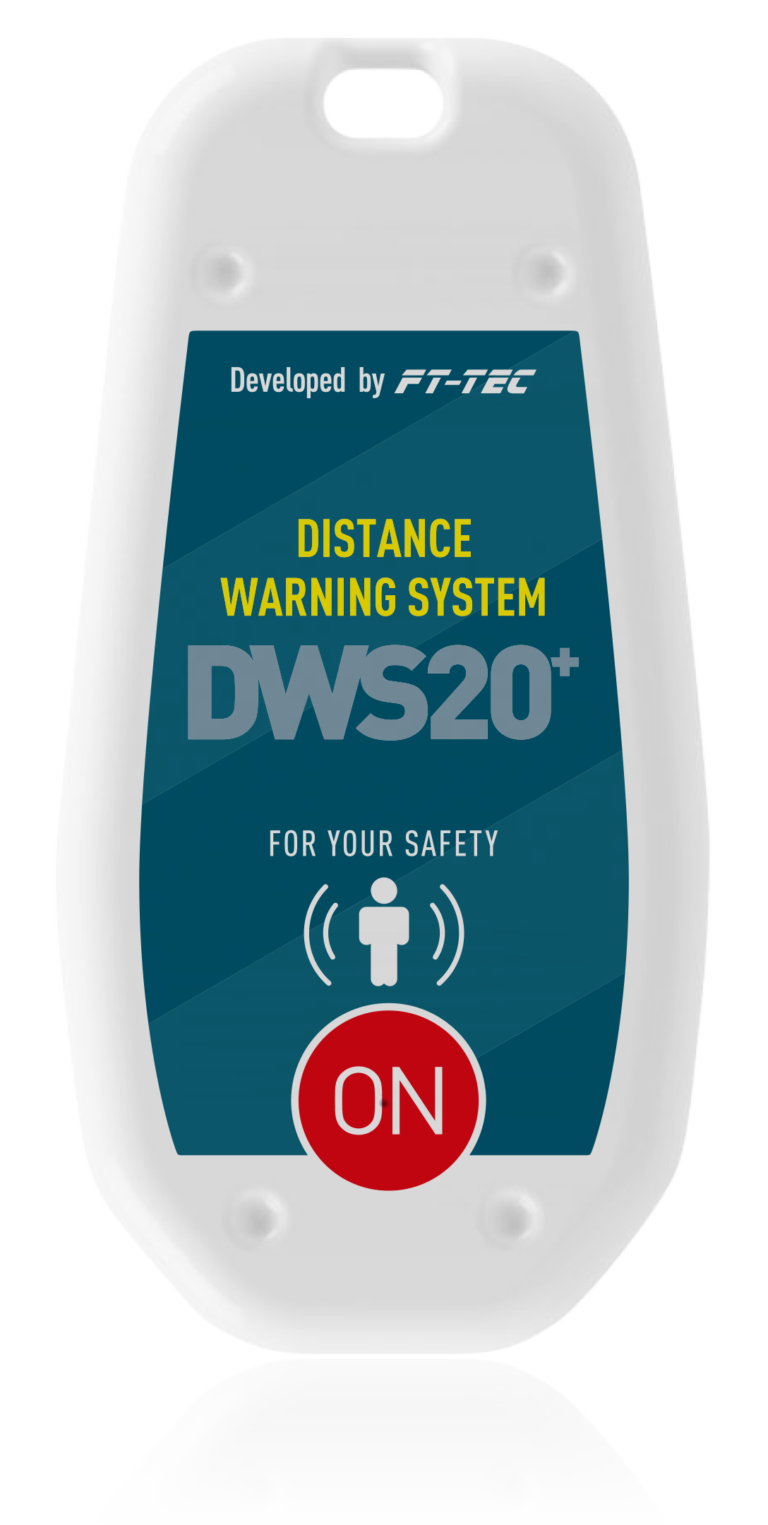 The FT TEC Group has developed a distance warner called DWS20 + (distance warner) as part of the protection against possible infection of employees. The DWS20 + device, newly developed by FT TEC Electronics GmbH, is being tested in practice in a field test. The device, which is about the size of a modern car key, helps to "keep a distance of about 1.5m" from other people and employees. As soon as the defined minimum distance is not reached, vibration, optical signals (flashing red) and acoustic signals (buzzer tone) are released.
FT TC Electronics is already active in the emergency sector on a 5G basis and was able to develop and implement this experience in the new product within just 3 weeks to support companies and protect people.
The system is anonymized and works without any personal recording of data. By measuring the distance with UWB technology, a cellular connection is not necessary.
DWS20 + is worn as a pendant on a chain. When you switch on the ON button, the LED lights up green and flashes at regular intervals. The battery is rechargeable via micro USB and lasts approx. 15 hours after a charging cycle.
Do you have any further questions or are you interested in making a reservation?
Our sales team will be happy to advise you!